This modern and flexible space showcases our biggest stage and is built for maximum visibility from anywhere in the room. With a max capacity of 1000, two hospitality stations, and more, this room serves events that need a bit extra.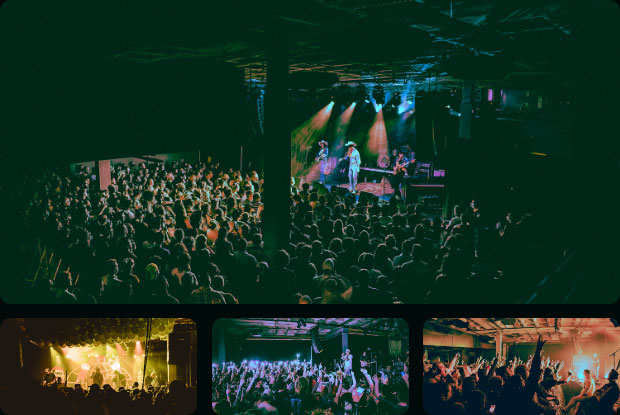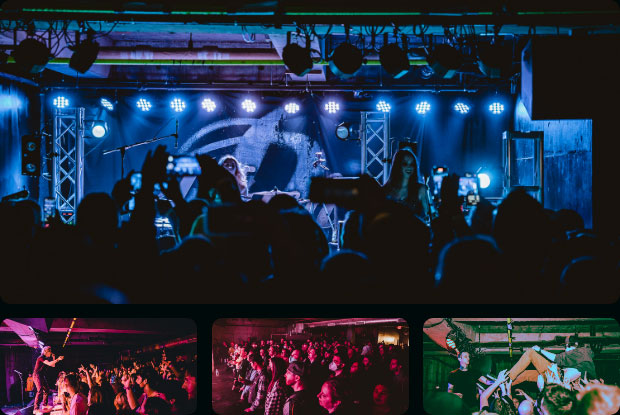 Empire Underground
(Downstairs)
Literally underground, this space is what music dreams are made of. The room is designed to put acts and audience closer, making the experience perfect for creating the connection where show magic happens. At a max capacity of 350, this space is perfect for well attended shows with an intimate vibe.
About
Our team boasts decades of experience and our goal has always been to connect people with the best live experiences available in music, arts, and entertainment—locally or internationally. Our multi-genre venue has two exceptional spaces perfect for any act and audience. Contact us to learn more!
Features
All new, modern capabilities for stage and sound
Centrally located in New York state's capital city
Empire Live
Max capacity 1000
Contact us to learn more
Empire Underground
Max capacity 350
Contact us to learn more
Booking Form
"*" indicates required fields